ORGANIZATIONAL ASSESSMENTS
IMPROVING PERFORMANCE ONE LEADER AT A TIME
ORGANIZATIONAL EFFECTIVENESS
How efficiently is you organization able to meet or exceed its goals and objectives? Is every individual in your company doing everything they know how to do and doing it well? Enhancing organizational effectiveness is key to insure your company continues to growth and prosper.
ORGANIZATIONAL TRANSFORMATION
Organizational transformation is more than simply changing the way a company conducts business. It is about changing the organizational culture to adapt to the new challenges. All organizations must assess and react to their surroundings or risk becoming obsolete.
ORGANIZATIONAL EFFICIENCY
Is every facet of your company running at maximum efficiency? Time, money, energy and waste are factors used to measure your company's organizational efficiency. Refining your company's efficiency is one strategy to insure your company continues to compete in the market place.
High Performance For Today's Leaders
Our High Performance Leadership program helps companies develop transformative leadership initiatives through seminars, retreats, assessments, and executive coaching.
Learn More Today!
EMPOWERING CHANGE AND CREATING VALUE
Our High Performance Leadership program helps companies develop strategies to transform your organization into one with a more positive culture, leading to the highest levels of performance possible.
ORGANIZATIONAL ASSESSMENTS
Organizational Effectiveness is an extremely effective measurement tool that has gotten lost in the fast-paced shuffle of improvement initiatives.  Companies today wonder why they are failing to achieve their strategic goals and business profitability targets and do not know how to address why they are not meeting their expectations. We at Eagle Ridge Professional Services have the tools, processes and experience to assist companies in assessing their strengths and weaknesses as an organization. We can assist in implementing new ideas and tools that will help to improve the overall performance of a company which will enable them to achieve their strategic goals.
Our team is able to work directly with all levels within an organization from Executive Management down to Operations teams to assess various indicators and to develop solutions that will improve the overall effectiveness any company.
Eagle Ridge Professional Services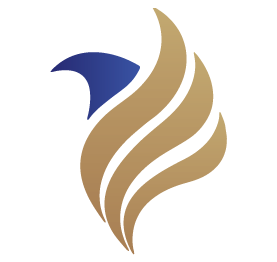 Eagle Ridges Professional Services' focus is to provide companies, in industries and markets of all sizes, with new tools, skills, concepts and training to help strengthen the effectiveness of its leaders, employees and operational processes.
Organizational Assessments