EMPLOYEE ASSESSMENTS
IMPROVING PERFORMANCE ONE LEADER AT A TIME
FIND THE RIGHT CANDIDATES
In a high performance team, the group is enabled to become self-governing with facilitative guidance. This is possible because it's organized around core processes and employees possess multiple skills, are governed around principles and view each other as partners. They demonstrate an atmosphere of shared leadership and decision making.
Creating High Performance Teams
High performance teams are more than a group of people working together to accomplish
a common task. They share a common vision and purpose that inspires their performance.
They feel accountable for their work, solve problems, make decisions and fully invest
themselves in the organization.
INCREASE EMPLOYEE RETENTION
Use our employee assessment program to build your high performance team with the proper candidates. Candidates who raise their goals to meet new business demands and effectively develop and implement action plans. Candidates who are  self-managing, multi-functional, and empowered with full responsibility for their own success.
High Performance For Today's Leaders
Our High Performance Leadership program helps companies develop transformative leadership initiatives through seminars, retreats, assessments, and executive coaching.
Learn More Today!
EMPOWERING CHANGE AND CREATING VALUE
Our High Performance Leadership program helps companies develop strategies to transform your organization into one with a more positive culture, leading to the highest levels of performance possible.
EMPLOYEE ASSESSMENTS
Ever wonder if you truly have the right employees for your company or are you really hiring the best people to add to your company and its culture? Are you experiencing high turnover or feel like you have the wrong people in the wrong jobs or have high employee dissatisfaction?
If feel like you don't have the best people you can have for your company, we have the solutions to help you to identify what type of workforce you have in place today. We will help you to truly understand a candidate's potential and best job fit before you make a hiring decision that could cost you thousands of dollars in unnecessary employee turnover and added training costs! Our tools pay for themselves tenfold year after year in helping you to find and hire the best people for your company. The new employees you hire using our solutions are more likely to be happier and will therefore stay with your company far longer than past employees. Many managers rave about our tools and how they have saved their company thousands of dollars in training costs while decreasing lost productivity all of which directly affects the bottom line!
Eagle Ridge Professional Services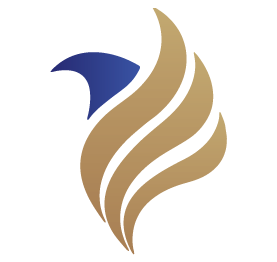 Eagle Ridges Professional Services' focus is to provide companies, in industries and markets of all sizes, with new tools, skills, concepts and training to help strengthen the effectiveness of its leaders, employees and operational processes.
Organizational Assessments